If you have a query reagrding your prescription please ring the surgery between 12pm and 4pm and press option 2. Please do not ring outside of these times as we will be unable to deal with your query.
If you need to collect a prescription from a pharmacy, please ring the surgery and let us know which preferred pharmacy you would like to collect it from and we will get it sent there for you. There is no need to attend the surgery.
Repeat Prescriptions
If the doctor agrees, you may obtain repeat prescriptions by sending your repeat slip to the surgery or by a personal visit.
You can now order repeat prescriptions via the internet when you are registered with My Health Online. Registration forms are available at reception or can be downloaded from the link below.
You can also order prescriptions via the prescription email prescriptions.w93054@wales.nhs.uk
For your safety, we do not accept telephone requests for repeat prescriptions.
Collections
Please enclose a stamped, addressed envelope for posted prescriptions.
If you have difficulty in getting to a chemist to collect your drugs, it may be possible to arrange for them to be delivered.
Please allow 48 hours, excluding weekends and Bank Holidays, for your request to be processed if collecting directly from the surgery.
Please allow 5 working days, excluding weekends and Bank Holidays, for your requested to be processed if collecting from your preferred pharmacy.
If you submit your request to the Gaer Clinic please allow an additional 24 hours to the turnaround times.
Any problems please telephone the surgery.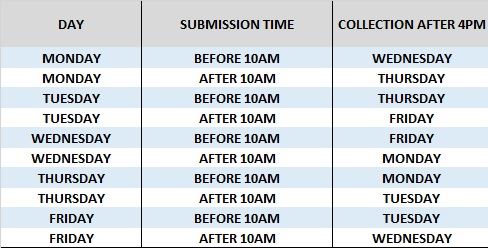 Yellow Card
A side effect to your medicine?
Report it using Yellow Card
If you think the medicine you are taking may have caused a side effect, you can report it using Yellow Card.
There are three ways to make a Yellow Card report:
Use the Online Yellow Card Form
Ask at reception for Yellow Card form
Call the Yellow Card hotline on 0808 100 3352
Always contact your doctor if you are worried about any symptoms.
Requesting a 'Rescue Pack'
We are aware there has been misleading information on Social Media over the weekend regarding asking your doctor/practice pharmacist for rescue packs.
WE ARE NOT SUPPLYING "JUST IN CASE" COURSES OF STEROID AND ANTIBIOTICS (known as rescue packs) TO ANYONE WHO ISN'T ALREADY HAVING THAT AS PART OF THEIR USUAL TREATMENT.
We know that people with underlying respiratory conditions like asthma and COPD will be worried about how the Coronavirus might impact them.
Please do the following:
Use your inhalers as you have been advised by your healthcare professional to manage your condition as best as possible.
Visit asthma.co.uk and search for how to use your inhalers, watch the video even if you are sure you know how to use your inhaler and practice preferred technique.
Contact us BY TELEPHONE if you develop a worsening of your current asthma or COPD symptoms. Phone 111 if these are severe or we are not open. (Usually this would be phone 999 but during this pandemic 999 would only be if someone STOPPED breathing).
Look after yourself, isolate if you have been advised to. Distance yourself from others whenever possible, try to reach out for help with groceries and collecting prescriptions.